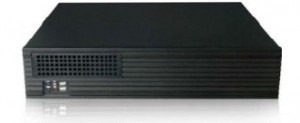 The perfect building block for the creation of a simple, easy to use, data sharing environment to connect one or more Rational® Rational Development &Test (RD&T) Servers to an IBM® zSeries storage device. The zDATA Appliance provides the basic structure to move mainframe data, natively, between RD&T and the production data store. You can build a process to synchronize source libraries, test data, or complete volumes.
THREE MODES OF OPERATION

Autonomous – Direct access to the Logical Volume Manager (LVM) within an IBM Enterprise Storage Server® (ESS) or Shark at the LCU and SSID level. There is no direct participation by the zHost. RD&T can update files or volumes directly. Contention Coordination is handled manually external to the process.
On Demand – Function activation based on an SNMP message sent to the host or appliance and the RD&T Server.
Scheduled – Timer based activities within RD&T and the host or appliance.
FEATURES
BENEFITS

Move complete CKD volumes from Rational to SAN, and from SAN to Rational RD&T Server
Small form factor, low power, minimized cooling
Highly portable, very reliable
Integrated 3390 CKD & FBA DASD logical volumes
Native FICON® or ESCON® attachment
Manual or Automated scheduling of data movement

Isolates and protects zHost data while providing controlled, arbitrated access to multiple RD&T servers
Low cost/low impact, simple integration
Programmable functions for customized applications
Native FBA and CKD Logical Volume Manager 3390 type support
Native AWSFBA and AWSCKD Logical Volume Manager Support
Data movement at file or volume level
Supports all access methods and all file types